(The first in an occasional series.)

I remember the first time I really sat up and noticed Lauren Bacall. I was watching Key Largo with my dad. Though the movie is one of my favorites for many reasons, Lauren Bacall caught my notice that evening because of her simple, classic and effortlessly elegant style. I don't think I've ever seen any woman wear a simple tailored shirt, dirndle skirt and espadrilles quite like she did in the beginning of that film.

The style she cultivated in the 1940s is my favorite of all her looks. Her angular looks suited the strong, sometimes severe, lines of 1940s fashion. She has, however, continued to be a very elegant woman through the ensuing decades as well (I just chose to focus primarily on her 1940s style in this post). If you look closely at the pictures I've posted, you'll see that many of her outfits are simple; almost basic. Even her jewelry and accessories are carefully chosen for the outfit. They never scream for attention, nor are they too unobtrusive; they just harmonize with the overall look. I think Lauren Bacall's 1940s style is the closest of any star from that era to my own approach to clothing and dressing. Pick a few simple garment shapes that suit you, a few strong pieces of jewelry and go with them. Wear the outfits, rather than the outfits wearing you. Its a simple aesthetic that rings true even today.

What are some details that you notice in these pictures? Tell me your thoughts and ideas!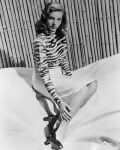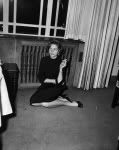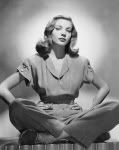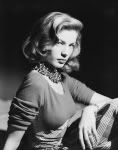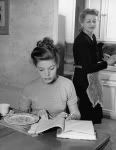 images from various websites, but the majority are courtesy simply classics